Peter Bennet: Guardian Books
I like the idea that dreams take off and have adventures whether we like it or not, and only sometimes take us with them. Scowcroft's wonderful Sleep Cat calibrates "light years in the flicker of an ear" and brings home "pollen grain from distant stars". The language here is richly and appropriately sensuous - "stealth of snow", "solstice gauzed by bridal moths", "warm in the musk and muzzy dawn" - and not afraid of well-tempered alliteration. The free-verse Scowcroft deploys is as flexible and sure-footed as the cat itself, and a pleasure to read.
Sleep-Cat and Comet Seeds
Perhaps I slept.
It seemed an instant that
she left my lap and took her place,
cat black to milky space along the roof,
pitched, hooking the ridge,
calibrating light years in the flicker of an ear,
purchasing the leap,
a whisker's breadth fine tuning
her disappearance at the turn of a world.
Each hollow night takes her,
whether through a stealth of snow
or solstice gauzed by bridal moths,
always wild eyed,
fires of galaxies
new lit or remembered
brought warm in the musk and muzzy dawn
like trophies to the pillow.
And at the folding of return she brings a necklaced
thread of breath against the shoulder,
a nebula of the almost seen,
almost understood,
and leaves within a swirl
of slumbered sheets, feathered seeds
like comet tails
and pollen grains from distant stars.
http://www.guardian.co.uk/books/2008/jan/10/poetry
George Szirtes: Guardian Books
Ron Scowcroft's "Beneath the Ice" takes the notion of shrinking and transforms it to something frog-like, then into snow. Prescriptions turn into triggers. We are under ice, locked in, dumb, clearly situated, with an empty glove. The poem moves through distancings, from empty glove to frantic searching hand whose gesture is rejected at the end. It is the realisation and sounding of a clear vision that is impressive here. The imagination lodges us somewhere and explores that space before moving on, but the exploration is valuable.
Beneath the Ice
The cold shut me in, a splayed thing,
frog-like, palmate, winter thin,
gullet frozen dumb at my first gag
of lumpen lake water, unborn,
eyelids iced with stained-glass veins,
locked beneath a slide of winter storms;
its frieze of shattered branches
latticing a laminate of maple leaves,
an empty glove.
I sank, a snowflake in a darkening grove,
stayed below, away from where
the bitter earth lay etched,
suckled embolisms of pearled air
from sour roots of water mace,
embraced my drowned thicket,
learned to breathe through my skin.
On quiet days I feel again
an urgency of shadows,
the heavy splint of timber stumping through,
recall your flayed and frantic hand
within my yaw and reach,
then holding back
to stay beneath.
We tend to forget that the imagination is a literal beast: it takes itself literally, so a lake is not just a symbol, but a proper lake whose presence is conjured as experience. The language is rich but crisp. The central part of the poem, that middle verse, breathes in on "suckled embolisms" and gasps out on "pearled air". It is being under water. Then the sudden splint of heavy timber stumps through. The poem moves between distress, pride and smugness.
The great Hungarian poet Ágnes Nemes Nagy claimed the poet's duty was "to obtain citizenship for an increasing horde of nameless emotions". Distress, pride, smugness – the named emotions – are insufficient and inaccurate. The poem – the good poem – is the accurate thing, the perfect map of the strange, previously unknown yet oddly familiar country of being. Even stranger, the discovery of the unknown-yet-known land is not itself an act of emotion but of an obsessive objectivity and distance.
http://www.guardian.co.uk/books/2008/nov/24/poetry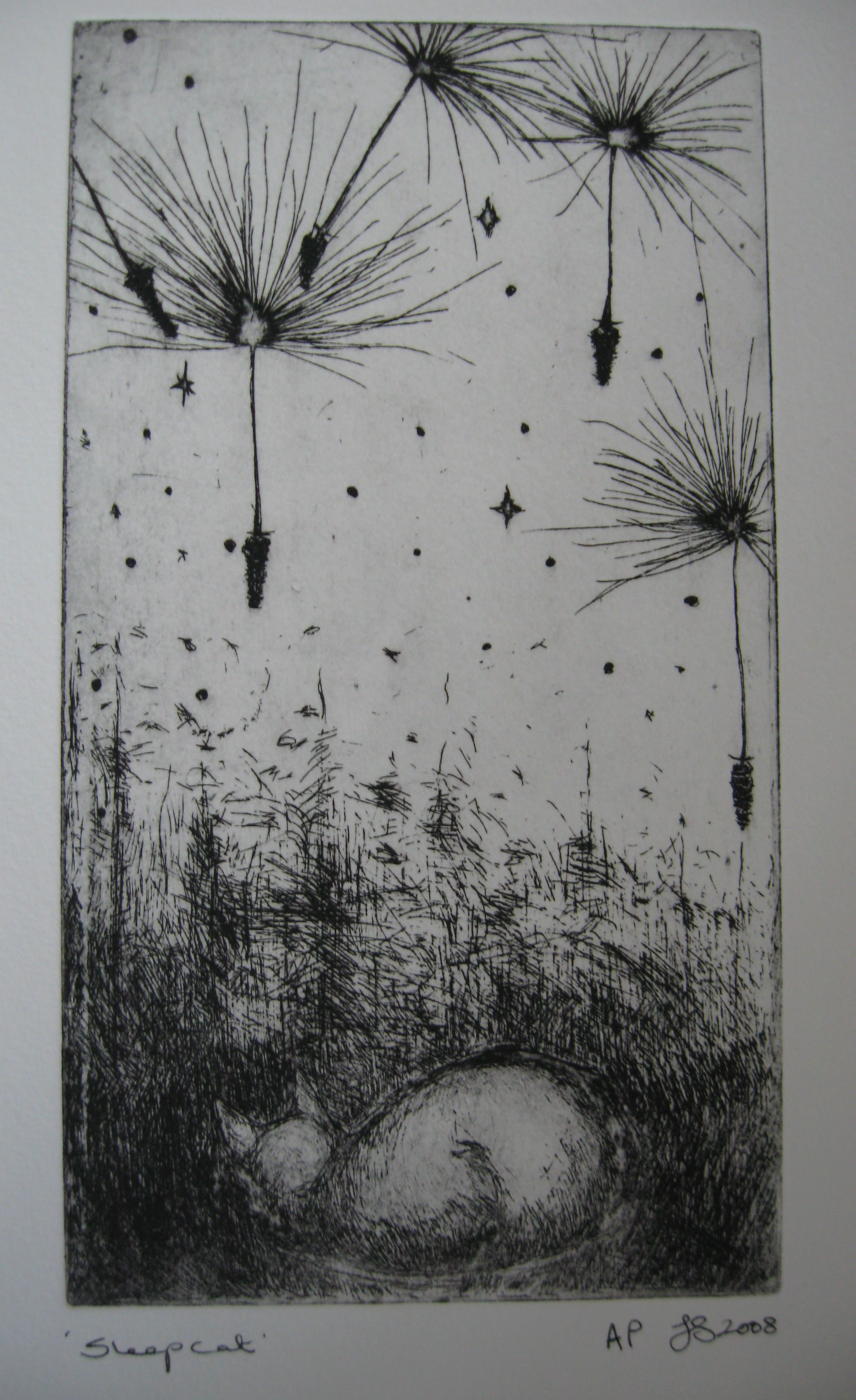 Sleep Cat by Jayne Simpson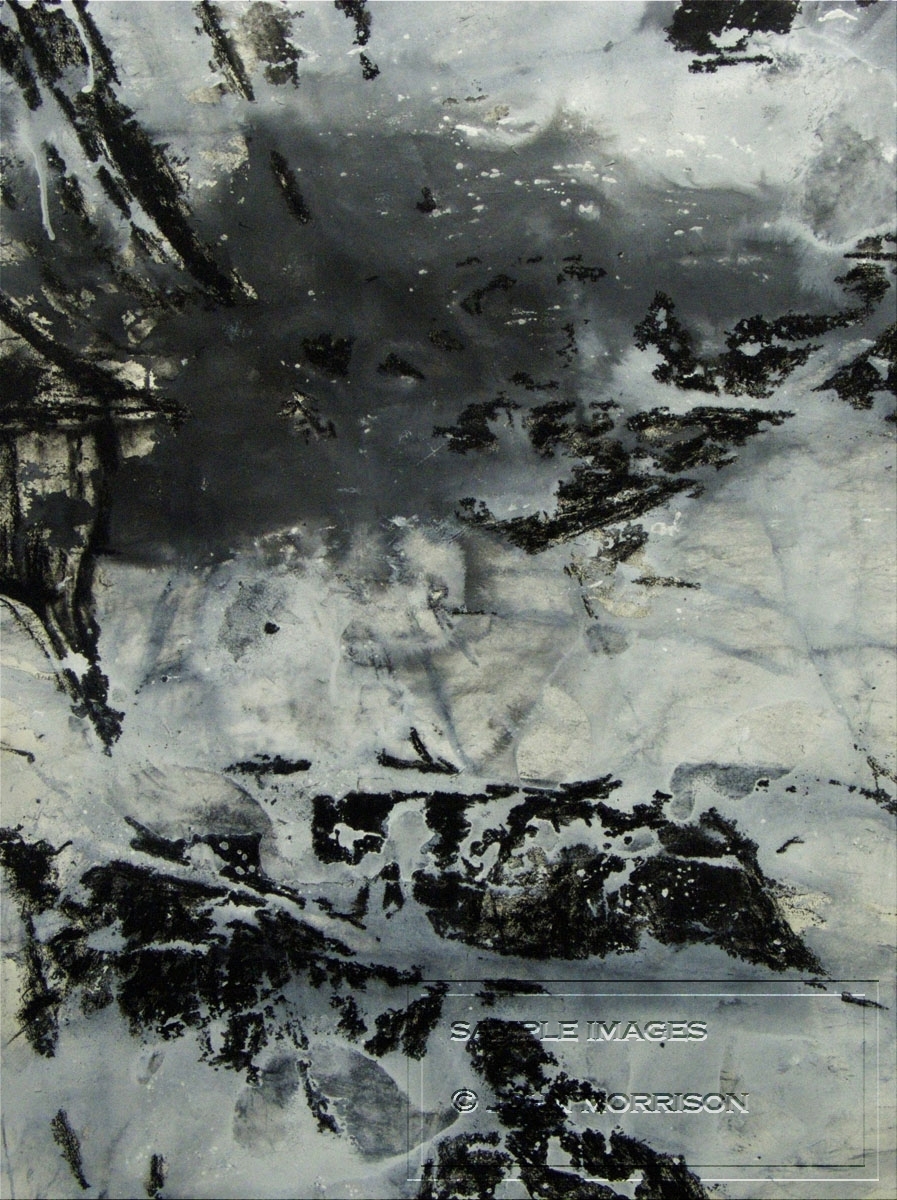 Beneath the Ice by John Morrison